Welcome to Heritage Animal Hospital
Your First Choice for Veterinary Care in the Wabash Valley!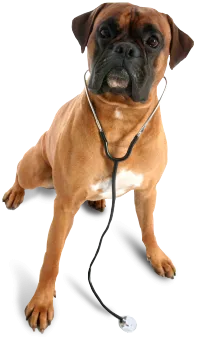 Welcome to Heritage Animal Hospital, your local veterinary hospital. It is our mission to always provide excellent, high quality veterinary medicine to our patients and to be informative, caring, and honest to their owners.
Our veterinarians and staff have been committed to caring for all pets - including dogs, cats, birds, small mammals, reptiles, and exotic pets - for OVER 40 years! We are a full-service animal hospital that offers everything from routine wellness and preventative medicine to emergency and critical care.
Heritage Animal Hospital is all about family, tradition, and lifelong partnerships. We truly believe that pets enrich our lives and we want to do everything we can to make sure that your pet family members are happy and healthy. Give us a call or stop by anytime.
We can't wait to meet you and your furry, slobbery, adorable friends!
Dr. Patricia Cooke | Dr. Jessica Cooke | Dr. Trevor Strahla | Dr. J. Bruce Chaille